Mobile cabin collection
2019-2020, Hunan, China
Collabrated with Architect
XIANWEN ZHENG
Background
A travel agency in Hunan Province has been developing new accommodation mode to promote the local tourism development. The plan is to place the cabin close to the scenic site where the tourists would have immerse travel experience without built large and fixed buildings that have influence on the local environment.
Cabin module dimensions are designed to fit into flatbed cargo truck (max 17.5m*3m) so the unit can be prefabricated in factory and only simple assembling work is needed to be finished on site.(photo below)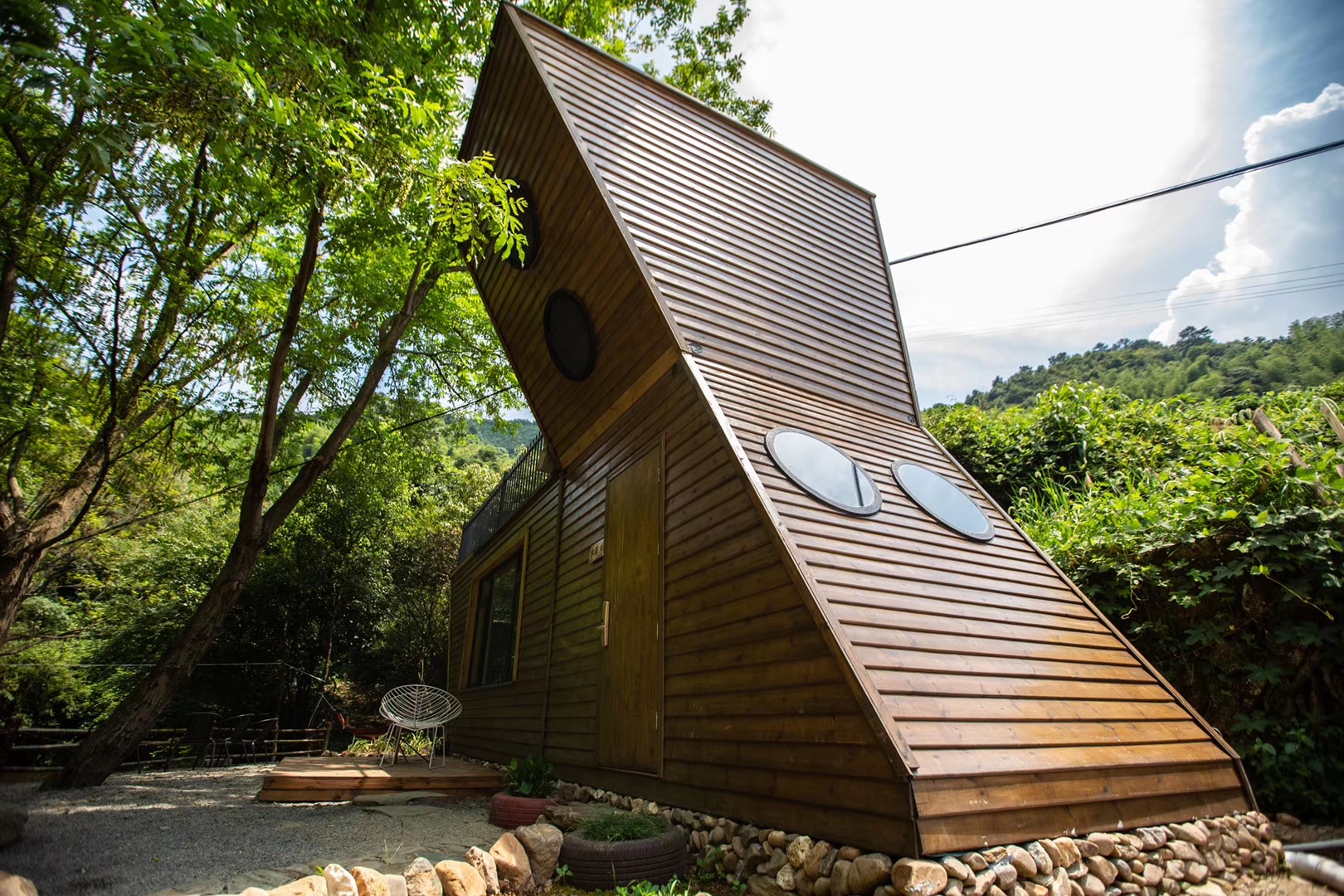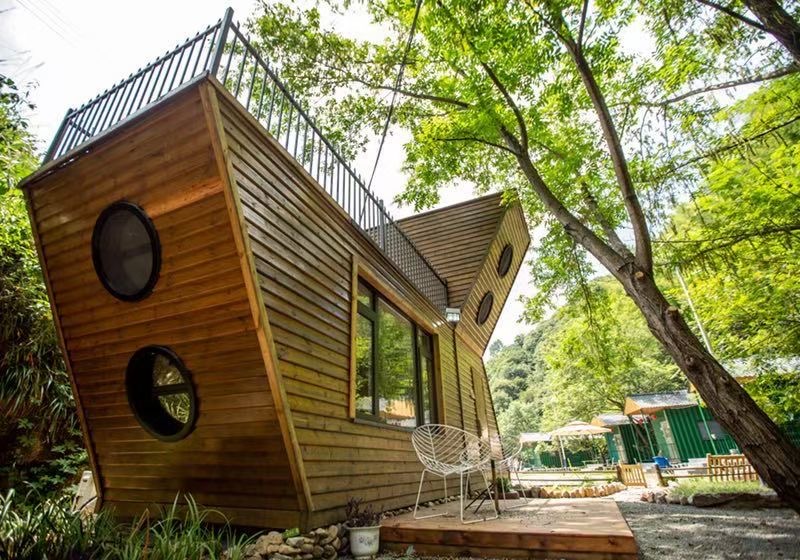 THE BIG EYE Cabin
The Big Eye Cabin is divided into three parts that can be individually loaded to the trunk and assembled on site. This is also the only finished project before the Covid starts. After that, the local tourism has been largely influenced.
---
THE HOUSE ON SLOPE
The site had been chosen on a gentle slope with trees and high grass around. There are five houses distributing on the slope and facing the nature view in the front.
---
THE MINI FISHING-HOUSE


Many travel site in Hunan are with small lakes or abandoned reservoir owned by private group. The client also wish to built a series of floating house for fishing activities which is very popular in Hunan.
---
Private projects
2019-2020, Hunan, China
Background
During the coorpation with the local travel agency, we also had private clients. So we have the chance to design different spaces
TEA HOUSE




---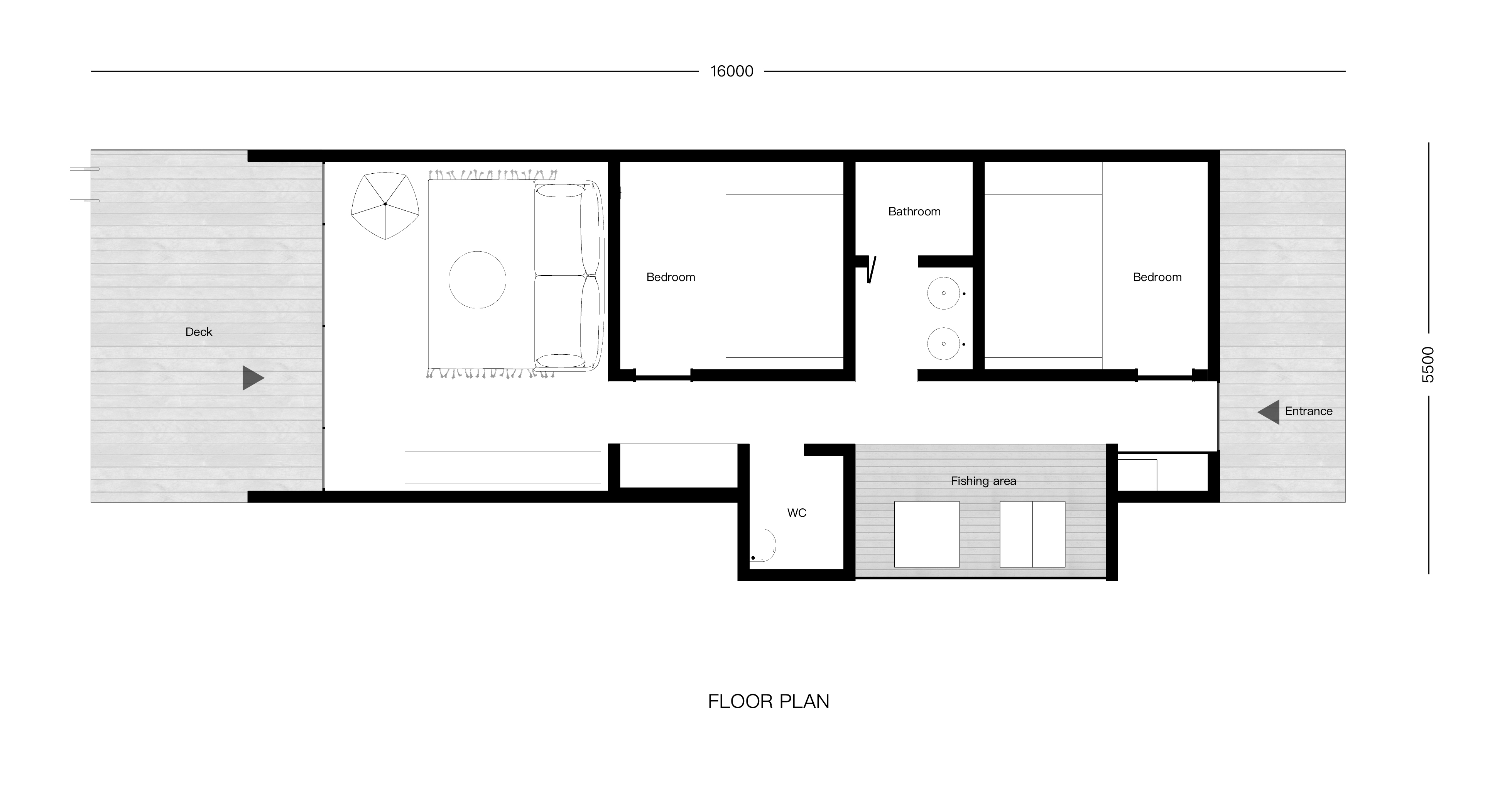 FISHING HOUSE